TAJIKISTAN – NEW BUSINESS OPPORTUNITY IN CENTRAL ASIA
I feel delighted to be invited by the Government of Tajikistan to assess the Opportunities for Trade and Business in Tajikistan. Tajikistan has a historical legacy and is a close ally and strategic Partners of India in Central Asia. The old Silk Route passed through Tajikistan and there is a history of Trade relations between India and Tajikistan.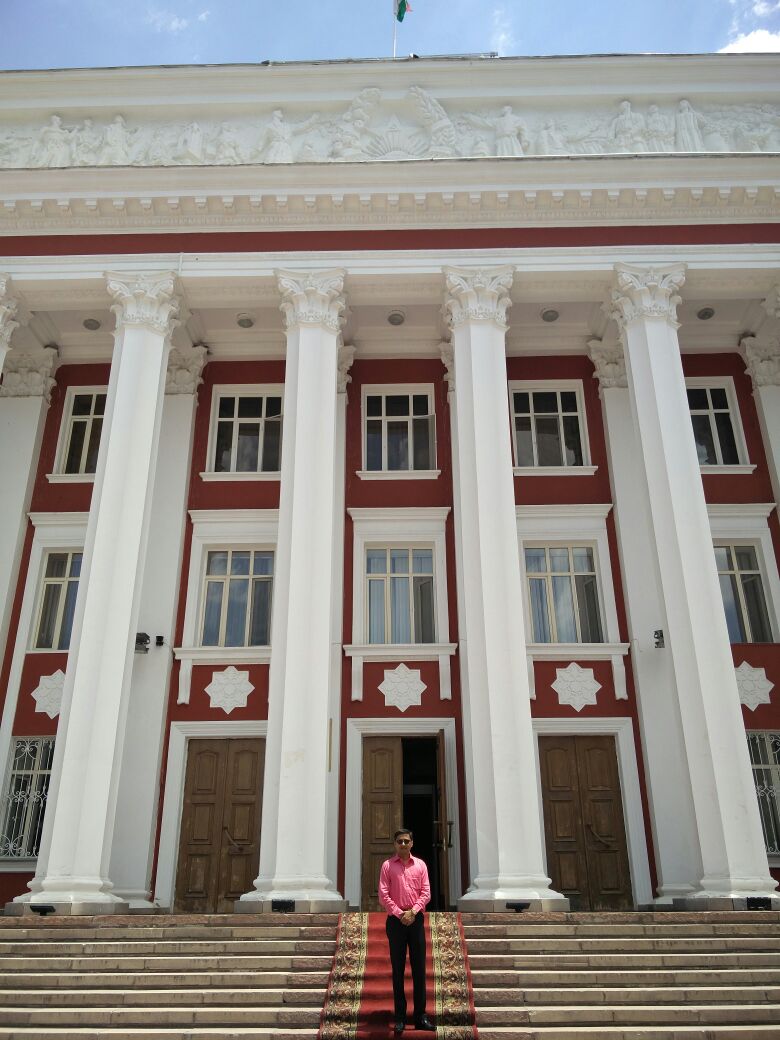 (OUTSIDE THE PARLIAMENT OF TAJIKISTAN)
The economy of Tajikistan is currently passing through a difficult phase and the Tajikistani Somoni (currency) has devaluated by 35-40% in last 2 years. Tajikistan is a land locked country and has its own challenges to meet. However, there are several opportunities that lies unexplored in Tajikistan and that creates huge business sense for entrepreneurs and businessmen in India. The Government of Tajikistan is ready for a red carpet welcome to the Industrialists from across the Globe and the first movers are securing the best opportunities for new businesses. During our visit we have been hosted at the Ministry of Education and Science, Ministry of Foreign Affairs, Ministry of Economic Development & Trade, State Committee on Investment & State Property Management, Chamber of Commerce & Industry, Avicenna Tajik State Medical University, Tajik State Teachers Training University and several other government and private institutions.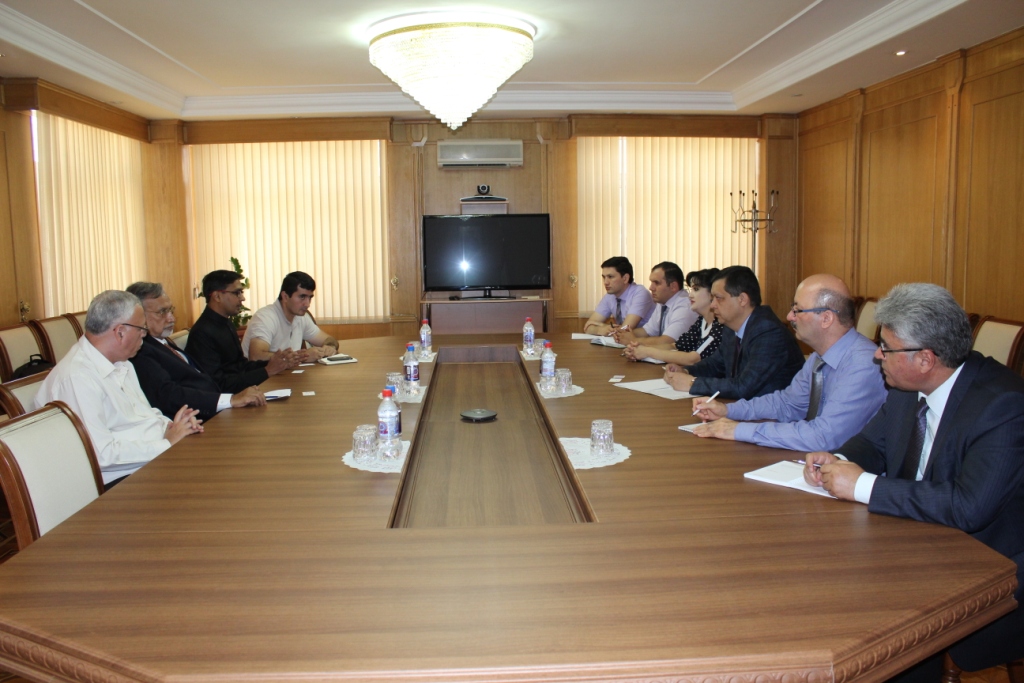 (MEETING WITH H'BLE DEPUTY MINISTER Mr. UMED DAVLATZOD AT THE MINISTRY OF ECONOMIC DEVELOPMENT AND TRADE)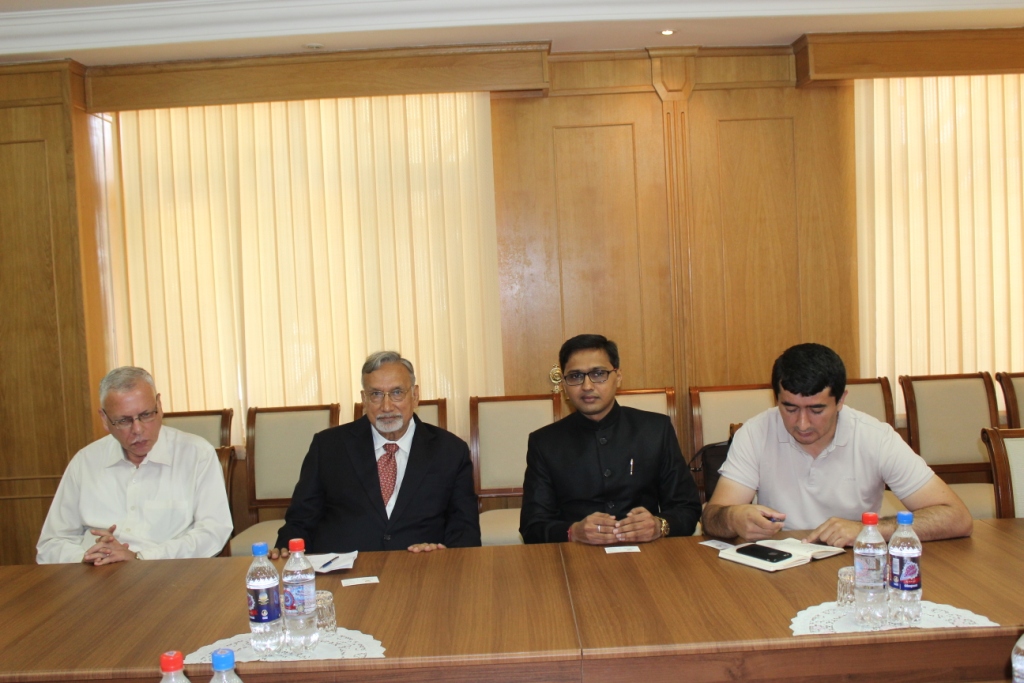 (THE INDIAN DELEGATION TO TAJIKISTAN)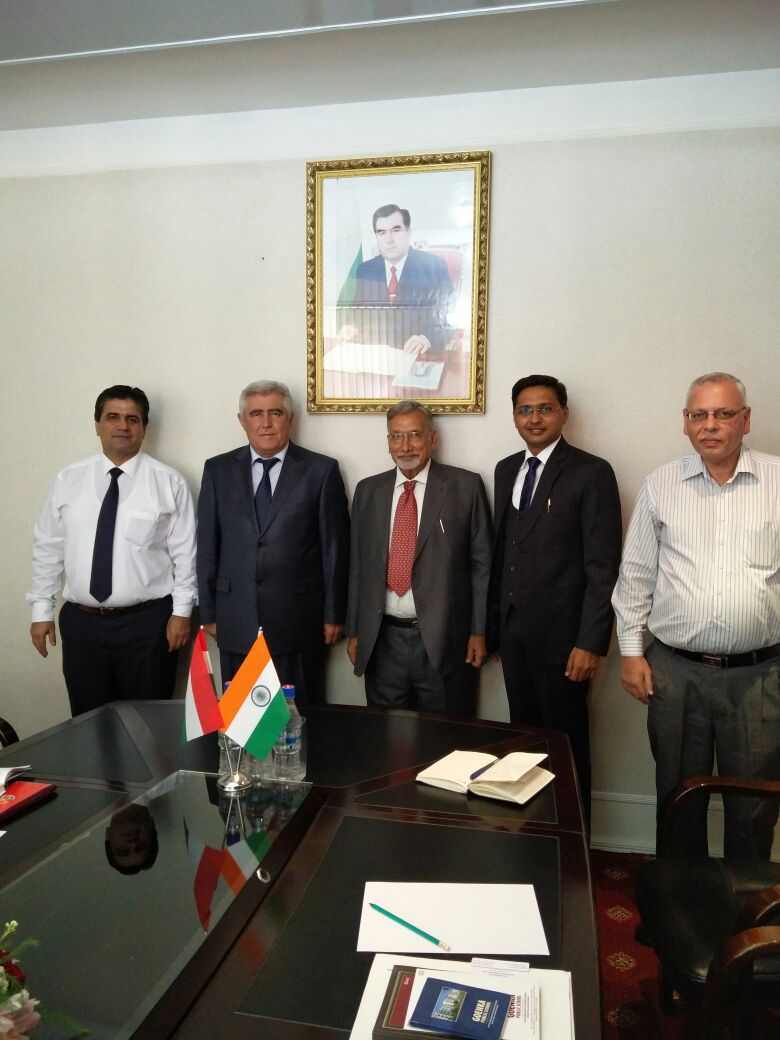 (WITH H'BLE FIRST DEPUTY MINISTER Mr. MIRBOBOEV RAHMATULO MADAYUBOVICH AT THE MINISTRY OF EDUCATION AND SCIENCE)
Tajikistan is covered 93% by mountains with has huge Mineral and natural deposits. The government of The Republic of Tajikistan has opened mining for the Private Sector. Recently Chinese and British businessmen have already invested in Gold mining in Tajikistan. The government is open for foreign businesses to invest in the Mining Sector in Tajikistan. State Committee on Investment and State Property Management is actively engaged in negotiating financial packages with rebates and concessions for investment in various Sectors in Tajikistan.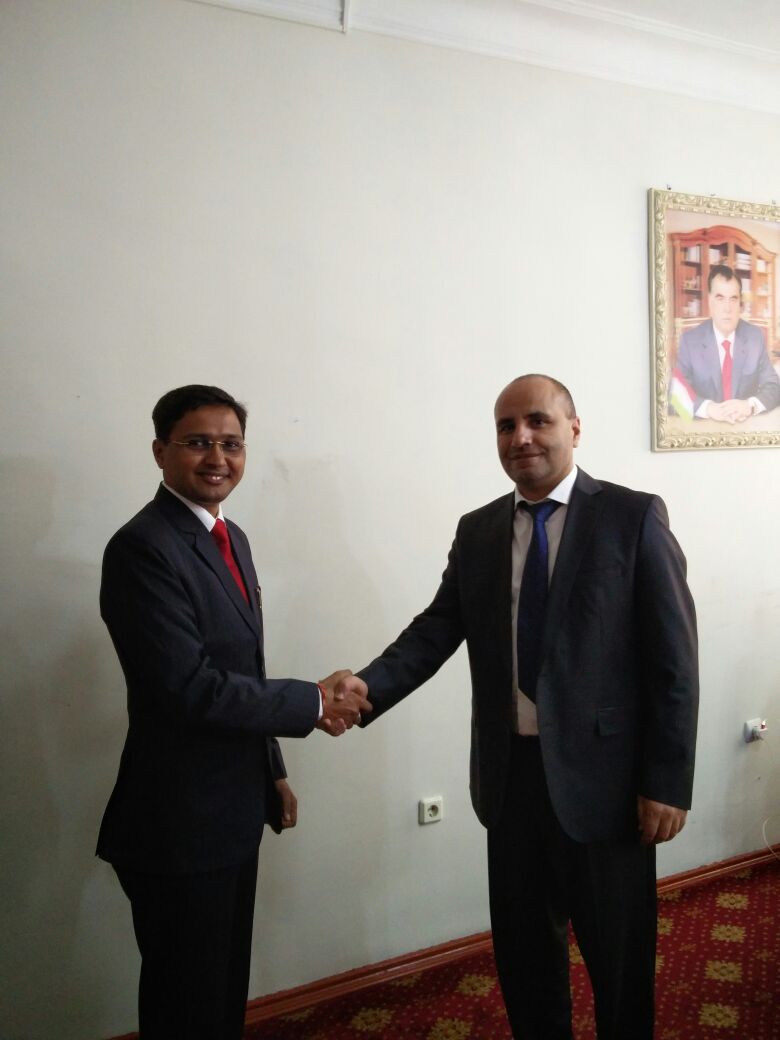 (WELCOMED BY H'BLE FIRST DEPUTY CHAIRMAN Mr. MUMINZOD ABDULMAJID AT THE STATE COMMITTEE ON INVESTMENT AND STATE PROPERTY MANAGEMENT)
There are several opportunities in Hydro Power Electricity Generation in Tajikistan. It is one of the cheapest producer of Hydro Power electricity and huge resources of Water to create Hydro Power Plants. Nurek Dam with a current capacity of 2700 MW Hydro Power Project is one of the biggest Hydro Power Capacities in Central Asia.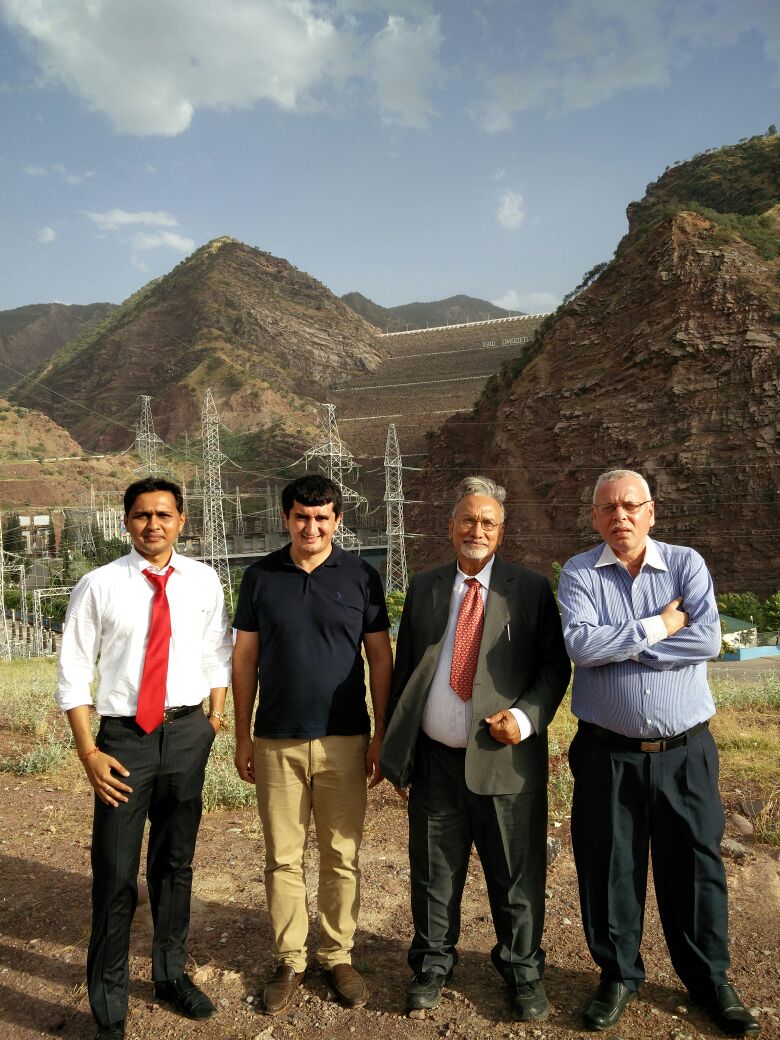 (AT THE SITE OF NUREK HYDRO POWER PLANT)
There are business opportunities in the Gems Stones, Textiles, Cotton Spinning, Education, Agriculture and Tourism in Tajikistan. The government is looking forward for investment and employment generation in Tajkistan. Indians are loved and admired by the people of Tajikistan and they have a natural advantage of establishing new businesses in Tajikistan. Every new opportunities has its own challenges BUT large business conglomerates are built from understanding and responding to an opportunity at the right time.